Maintaining Readiness & 
Creating Connections in Crisis.
Beverly Hills, CA. This headline photo reflects an important idea: to bring the best leaders and pioneers in sports, fitness, and public service together in one room, to collaborate, to celebrate, and to learn from one another. We should be doing this all the time. Every day.
Especially now. 
You can help.
There is already a special connection between athletes, coaches, soldiers, and first responders. Military color guards grace nearly every major sports event and giant American flags roll out on the field for National Anthems. Those public displays are moving, and there are private ones too. The crossover of professional athletes who have served in the military themselves is notable, and many former soldiers serve in the US Fire Service.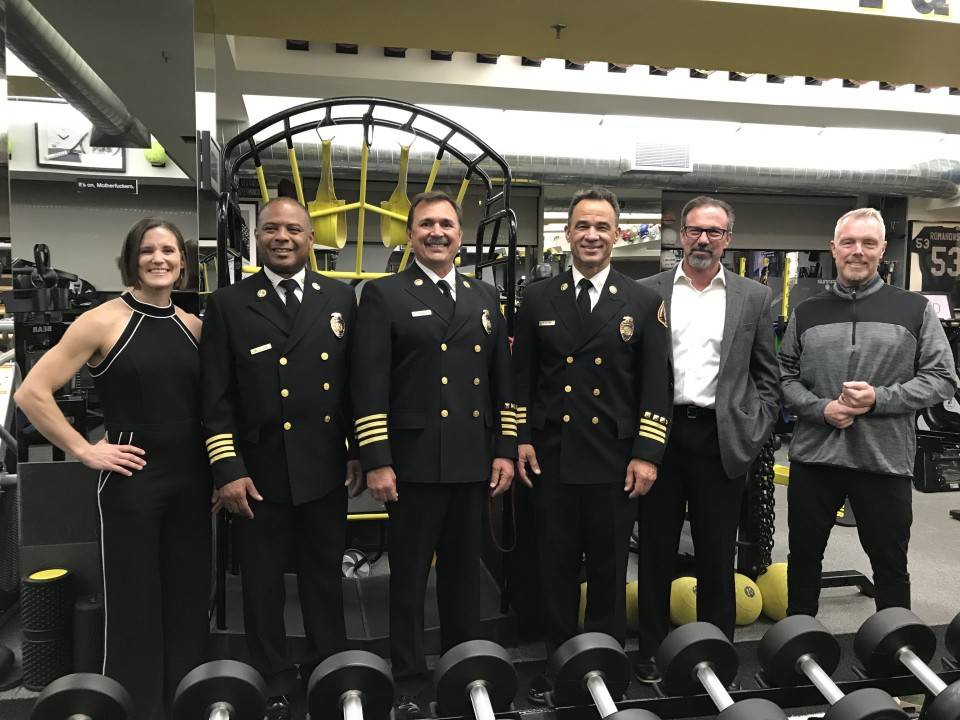 In this spirit, collectively as competitive collegiate/elite athletes, coaches, soldiers, first responders, and public service leaders, we can create even tighter, more collaborative bonds. We can better connect the community of experts who have committed their lives in the service of others' performance. 
There are two main drivers of this objective:
Bring the best in the business together during times of both certainty, and uncertainty. Now, more than ever, we need to unite. We should bring leaders together from sports and service, to collaborate, produce, publish and profess their expertise. Both of these professional fields -- service and sports -- contribute at the highest levels to our understanding and study of human performance, health, technology, and fitness for duty, or "mission readiness." Indeed, as I write, military scientists lead the charge in the quest to boost the human immune system against coronavirus through the use of monoclonal antibodies. By cross-walking the research and experience among the sports and service communities we can ensure that we are teaching the same training principles backed by medical evidence and exercise science to young athletes, soldiers, and professionals. And now, we can bring them into your homes, too. We have a responsibility to optimize your strength, confidence, and productivity during this unusual time.
Keep our athletes trained during this crisis. 8 million high school and a half million collegiate athletes have now been forced to abandon their daily afternoon livelihood; the activity for many teens and early 20s that fills a huge chunk of their day, is their community, their people, their BFFs. For some, their sport is the thing that keeps them focused in life and school, away from addictions, thriving academically and personally. Moreover, the skills of sport are perishable. And not just the technical / tactical skills. More important are the mental fortitude, preparation, and emotional management that is much more difficult to learn, and quick to rust. By pooling our expertise to provide great resources, equipment, and training during this time, we can support athletes, and also first responders and service-members called to serve under extraordinary conditions. This is our entire mission. FitFighter exists for this moment right now.
In the past two months, prior to the peak of crisis, there were two events symbolic of this idea, and I wanted to share those with you as bright bulbs of energy during a challenging time. As we navigate our current crisis, let's lean on the spirit of these moments to create more.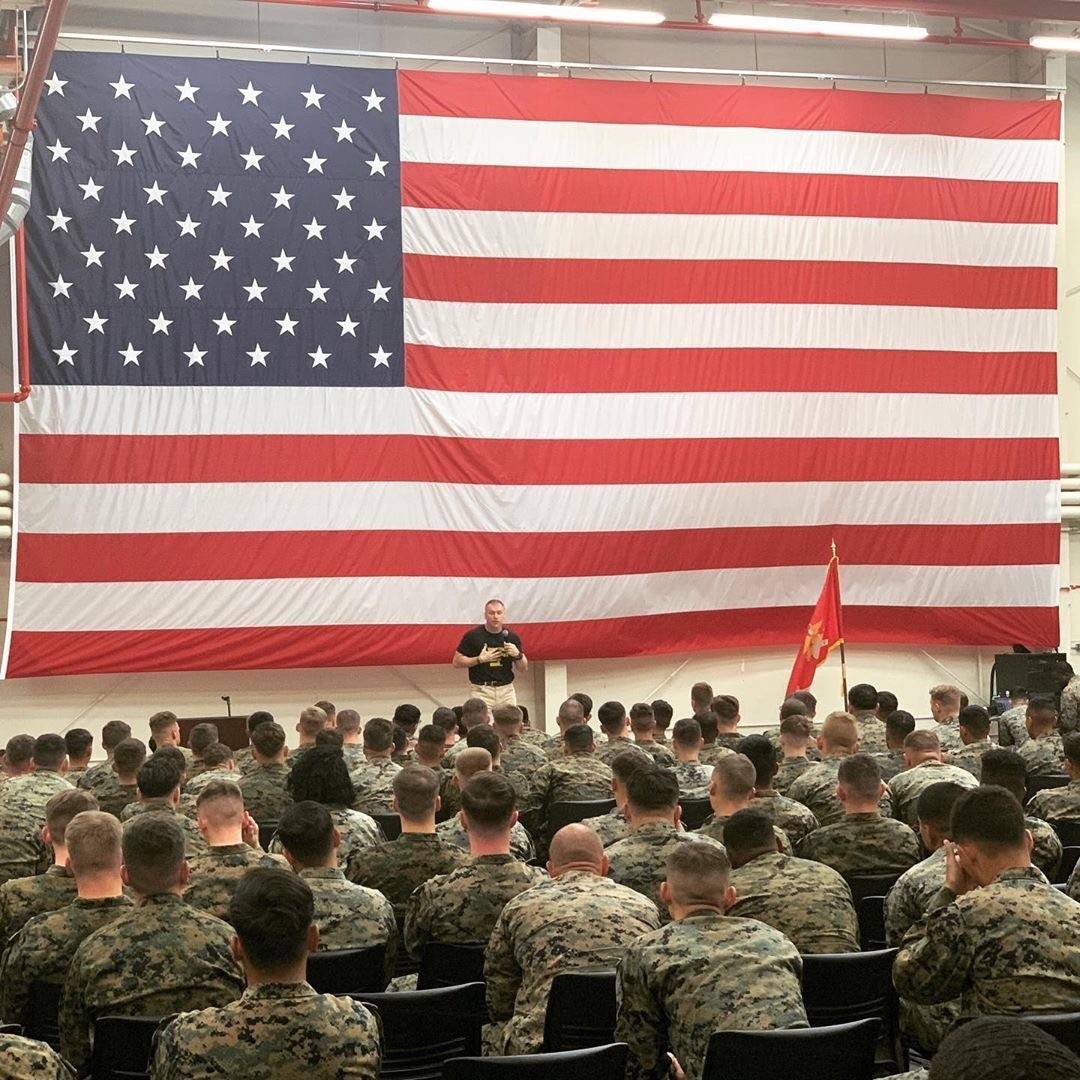 In January, FitFighter honored the Los Angeles County Fire Department with the first annual Firefighter Fitness Leadership Award. Days after the helicopter crash in Southern CA took 9 lives, we came together to honor the very teams that responded to that event. This FitFighter x Gunnar event delivered financial support and exposure to the first responder community and its leadership's efforts to promote firefighter health and wellness. Gunnar Peterson, LA Lakers Strength & Conditioning Coach and advocate for LA County first responders, hosted the event at his personal training gym in Beverly Hills. We brought the best of both worlds together as one.
Three weeks later, FitFighter advisor Todd Durkin spoke with and inspired 2000 Marines at Camp Pendleton, CA. He honored their commitment as members of the military, riffed and reflected with them on the lifestyle they have chosen, the challenges and the pride. It is hard for most to imagine the intensity with which service-members operate: always on call, the mission always first, uncertainty a norm. Naturally, Todd would not have taken a trip to Pendleton without powering through an outdoor workout with the Marine leadership to end his day. This was a special and unprecedented gathering of those united in a common mission to foster human performance and readiness.
The $64 million question, especially at this moment, is: 
What can YOU do to foster these relationships, right now?
If you're a Trainer or Coach, you can call your local fire department and offer to provide your services and expertise. Check in on your hometown heroes and community members who remain committed to our safety and are mission-essential to our national fight. They struggle to keep both their minds and bodies centered and healthy during periods like this because of the sheer pressure and stress placed on them. You can offer materials from your areas of expertise related to physical and mental readiness. Ensure that they have your online workout information if you're running a Zoom or Live program.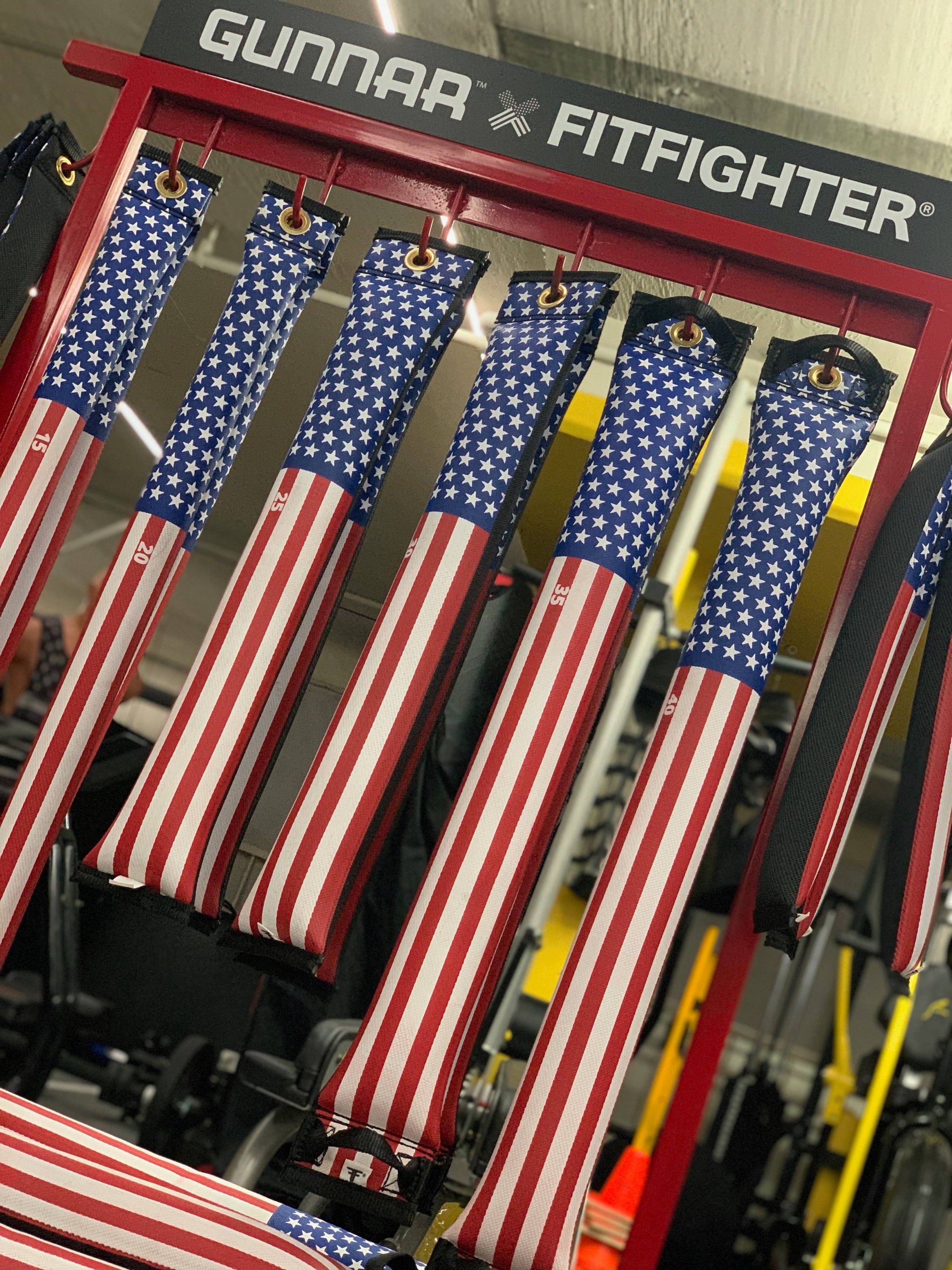 If you are a small business owner who has temporarily closed, or a corporate leader working remotely, see if there is a way to collaborate on a local level to support the front lines. On your website, feature your local Fire and Police Departments, thank them for their work, and facilitate donations whether financial or for masks and equipment. Many are mobilized to serve during this time as the rest of us are hunkered down at home.
If you own or operate a small manufacturing facility, consider whether you have the capacity and supply chain to divert a portion of your operations for needs of the front lines such as medical equipment and supplies.
Never has collaboration and community been so challenging and so necessary all at once, especially between sports and service. FitFighter is here to help, and we salute service members today and every day.
Once we emerge from caccoons, invite first responders and service-members into your gym or training facility (whether you are an owner or member!) to build relationships with your family and communities. Introduce your local coaching and training communities to the local Fire and EMS and host an event at your organization jointly recognizing both. If you get initial resistance or lack of enthusiasm, persevere. As a former Active Duty soldier, I can attest that the transition to civilian life is hard and draining. You can help them through this with your energy and optimism.