Workouts use FitFighter's signature training product, the Steelhose™, the most versatile tool on the market, and workshops are delivered as a 4-6 week series of interactive presentations or in special cases, a single keynote event. Workouts are movement-focused and have variety for all demographics and levels, and workshops serve as deep dives on wide-ranging topics such as injury prevention, grip strength, movement fundamentals, nutrition, women's health, competitive mindset, family fitness, and so on.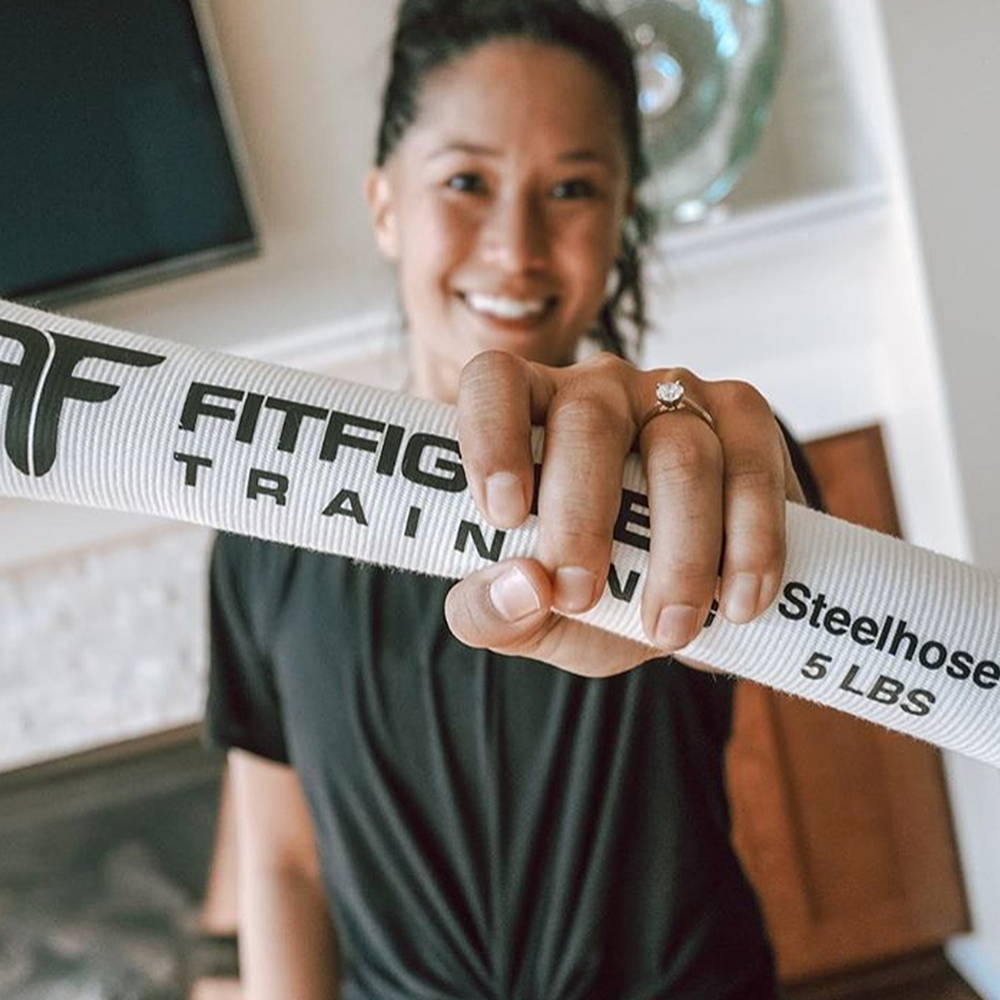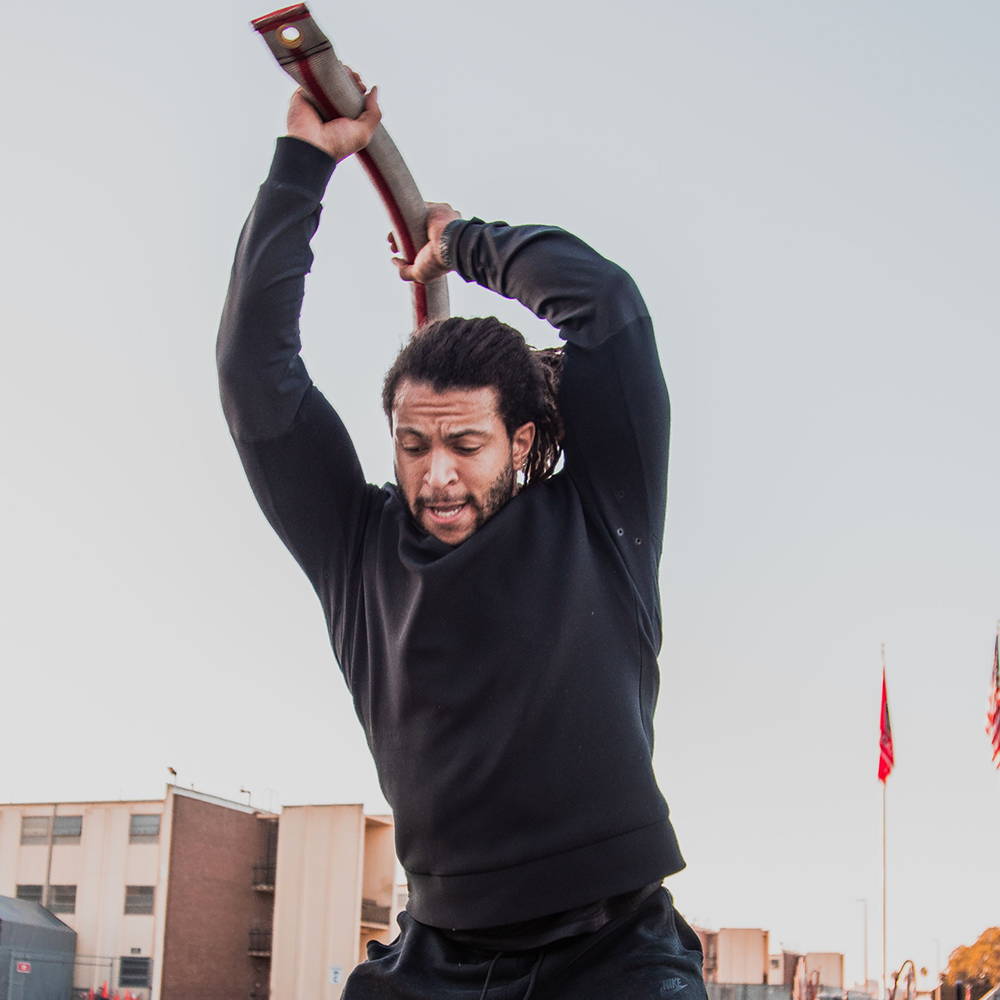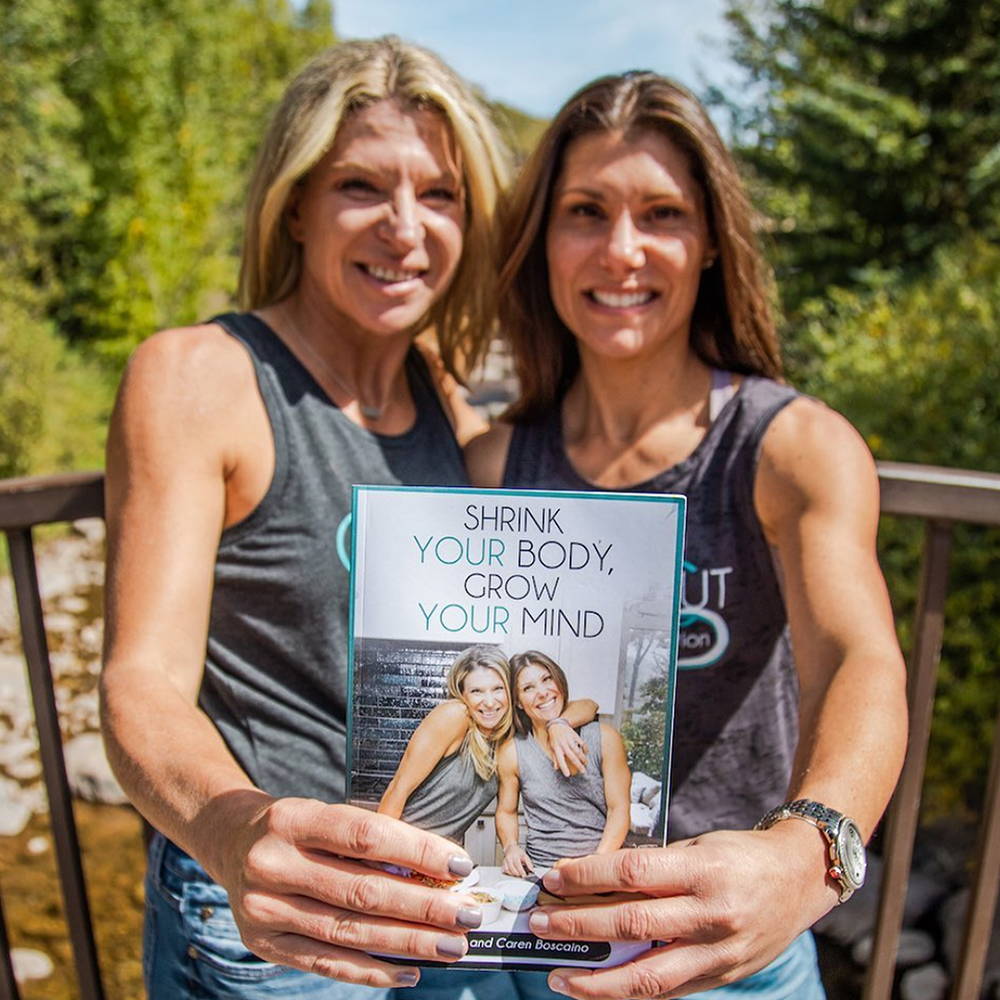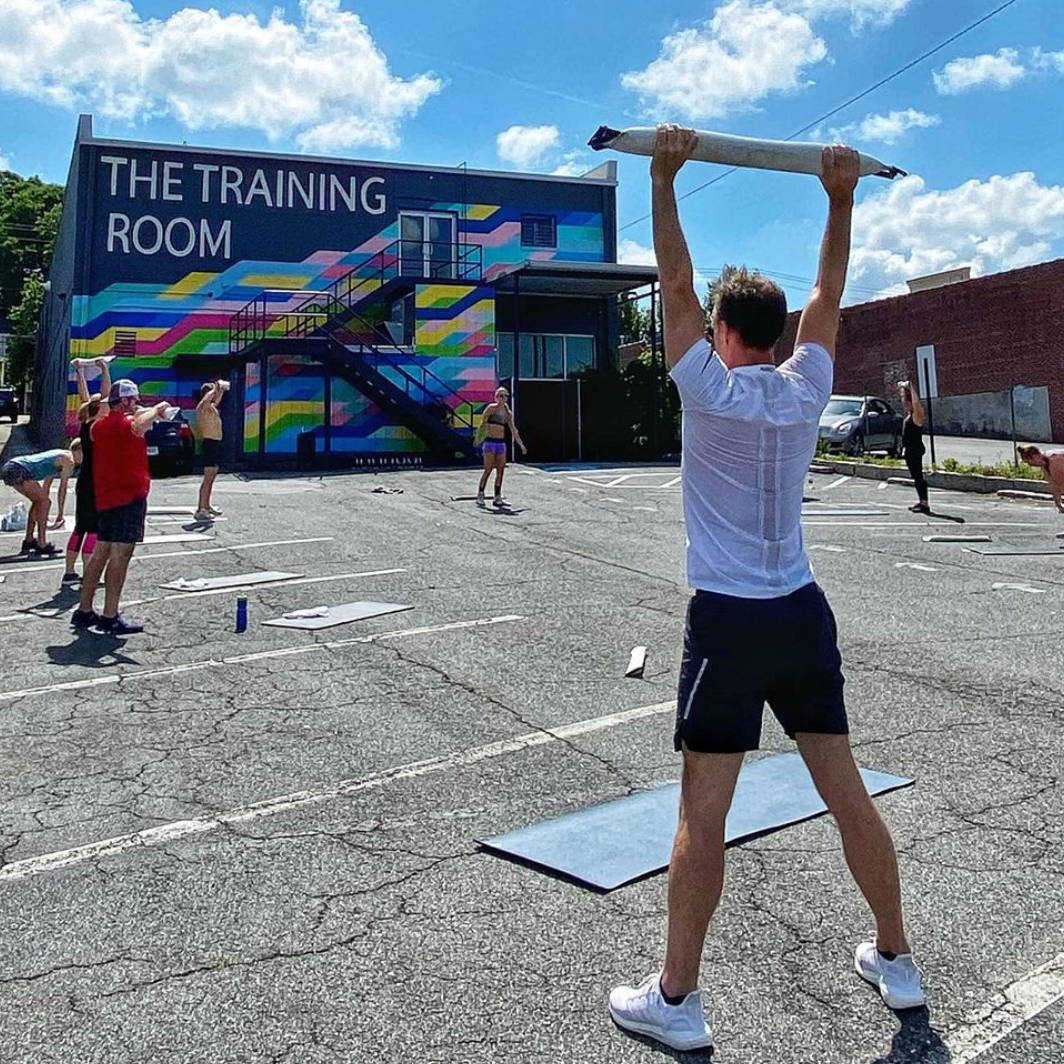 Liquid error (templates/page.gem-49739366447-template line 16): product form must be given a product
Performance Training for Professional Athletes (@devinwiggins)
Devin is a trainer at Rise Movement, where he trains high-profile clients and is also an instructor at Rise Nation in Los Angeles. In addition to both studios, he handles his own personal clients within his business Shape True Health. Devin went to CSU-Fort Collins where he studied health & exercise science. He's from Highlands Ranch, Colorado where his love for passion grew, and has lived in LA for 9 years. His certifications include: CERTIFIED PERSONAL TRAINER, CORRECTIVE EXERCISE SPECIALIST, FITNESS NUTRITION SPECIALIST, SENIOR FITNESS, PERFORMANCE ENHANCEMENT all with the National Academy of Sports Medicine is CPR and AED certified and is a Functional Movement Specialist.
Competitive Mindset & Grip Strength (@jhorton11)
Jonathan Horton is the 2008 Olympic silver medalist on high bar, the 2010 World all-around bronze medalist, a two-time Olympian, a two-time U.S. National All-Around Champion, and a 17-time medalist at the U.S. National Championships. At the 2008 Olympics, he also won a bronze medal with his U.S. teammates in the team competition. He also competed at the 2012 Summer Olympics in London, where he qualified for the high bar event final and finished in sixth place.

Lori Sawyer & Caren Boscaino
Living a clean cut life that gives you the balance you need
(@cleancutnutrition)
Lori is a Certified Athletic Trainer with the National Athletic Trainers Association, Personal Trainer with the National Academy of Sports Medicine, and a Licensed Sports Nutritionist with the National Association of Sports Nutrition.
Caren is a Personal Trainer with the National Academy of Sports Medicine, a Licensed Sports Nutritionist with the National Association of Sports Nutrition and a Health Coach with the Institute of Integrated Nutrition.


Creating a Champion's Legacy (@lesliet_coachc)

Leslie Trujillo, M.A., is a Kinesiology/Health Professor at Los Angeles Harbor College. She is also an Athletic Performance and Mindset Coach. Leslie has trained Heisman Trophy winners, All-Americans, and National Championship teams at LMU, Notre Dame, University of Southern California, and at The Yard Performance Center. She has her B.S. in Exercise Science from UNM, M.A. in Education from LMU, M.A. in Kinesiology: Sports Management from CSULB, and her Certificate in Sport Psychology from SDUIS. She played Division I tennis at UNM. Leslie is a Master Trainer with ZHealth Performance, specializing in movement and the nervous system. She has worked with thousands of youth, high school, collegiate, and professional athletes who are committed to their life and performance goals. She conducts team training, motivational talks & programs, team-building events, seminars, camps & clinics.


Nutrition Fundamentals (@ambergoppert)

Amber is the fearless leader and mastermind behind The Training Room ATL. Her determination and dedication to improving not only her clients and those around her, but also herself, has made her one of the most influential and motivating fitness professionals in her industry.


Foundations in Pilates (@studio333fit)

Lisa Berman is a globally sought-after bodyworker, coach, female thought leader, bestselling co-author of 10 Stories of Strong Living… True Fitness Begins in Your Heart, a Pilates, Bodywork and Life Wellness Studio Owner and most proudly, a wife and mom of five awesome human beings. She is a graduate of the California College of Physical Arts, a Licensed Massage Therapist and maintains an active professional affiliation with the American Massage Therapy Association. She is also a Certified Personal Trainer through the American Council on Exercise and is a Certified Pilates Instructor thru the BASI Pilates Academy where she began her study with the CTTC course in 1996, through the Master Course, and was selected as an honored Torch Mentee, all under the direct instruction of her world renowned Master Pilates Instructor, Rael Isacowitz.


Competitive Golf Mind and Body (@carriearmacost)

Carrie Armacost is the founder and owner of CareFit Personal Training in Louisville, Kentucky. Carrie earned her Bachelor of Arts degree in Communication from The University of Louisville. Carrie is a Certified Personal Trainer through the American Council on Exercise , TRX Certified Coach-Level 4 Black Rank, TPI Certified for Golf Fitness, and a Certified Running Coach with Road Runners Club of America (RRCA). As an avid fitness enthusiast, Carrie has completed multiple half marathons, 18 marathons - including 9 consecutive Boston Marathons, and competed in Sprint, Olympic, and Half Ironman distance triathlons.
She is the Founder/ Owner of CareFit Personal Training studio.


Women Warriors (@robinlegatsgx)

Robin Legat earned a Certificate in Fitness Instruction from UCLA Extension in 2012 and currently holds the titles of Certified Strength and Conditioning Specialist and Certified Personal Trainer through the National Strength and Conditioning Association. She is also a Certified Spartan SGX Level 2 Coach and Spartan Obstacle Specialist.After spending most of her life as a self-proclaimed music and theater nerd, Robin discovered the full-contact sport of roller derby at age 28. She played for eleven years before retiring in 2014. She has now found a new sport to channel her athletic energy - obstacle course racing. She has run nearly fifty Spartan Races since her first race in December 2015, earned her first Trifecta in 2016, earned a 2x Trifecta in 2017 and a 4x Trifecta in 2018. Robin started competing as a 40+ age group athlete in 2018 and has earned two podium spots so far…and counting if she has any say in the situation. In 2018, she earned a spot in the top 100 in the Spartan Age Group World Series in the 40-49 age group.


FitFighter Femme Extension (@fitfightertraining)

When I left the Army, I missed the camaraderie and training. The trash talk and the grind. To fill the void, I joined my local volunteer fire department in Huntington, NY, and got that community back. Firefighters share the same commitment, principles, and pride in their work and team as soldiers and elite athletes. The stamina required of the job can be grueling and was a welcome new challenge.

As a team, we struggled with the physical strain and chaos of fire-rescue operations. FitFighter grew from fitness programs and team drills we developed in the firehouse gym and the truck bay, to better train for those demands.Whether you are an athlete, soldier, coach, parent, professional, or firefighter, this system delivers simple, superior equipment and training for your mission. I can't wait to work with you.


MINDSET AND MENTAL FORTITUDE
(Highlight Reel 30 minute specialty session TBD) (@damonwest7)

In the 1990s, Damon West was the star quarterback for the University of North Texas. As the decade closed, he was working in politics in Washington, D.C. In the early 2000s, he was training to be a stockbroker in Dallas. Already dabbling with cocaine, he said he was introduced to meth in 2004 and became an addict. By May 2009, he was sentenced to 65 years in prison for the robberies he committed to support his addiction. He served seven years and three months in the Mark W. Stiles Unit in Beaumont before being released by a parole board. He'll be on parole for the rest of his life. Now, four years after his release from prison, he's written two books about the way he turned his life around: an autobiography, "The Change Agent," and an illustrated parable about resilience, "The Coffee Bean." He's traveled around the country talking to school groups and football teams about the lessons he's learned, and, starting last month, he's returning to Texas prisons to bring his books to their libraries and his message to the prisoners.